Virtual Field Trip from virtual-geology.info

Virtual Field Trip to Tenerife, Canary Islands - Volcanology
It is important that you access this field trip on a laptop or desktop PC.
Context: These virtual field locations were written for 2nd year Geology students at the University of Derby. They replace parts of our usual 7-day winter field trip toTenerife during the 2020-21 Covid pandemic. The remainder of the virtual field trip is being delivered through our Blackboard virtual learning environment in March 2021, including sessions delivered live from the field by GeoTenerife.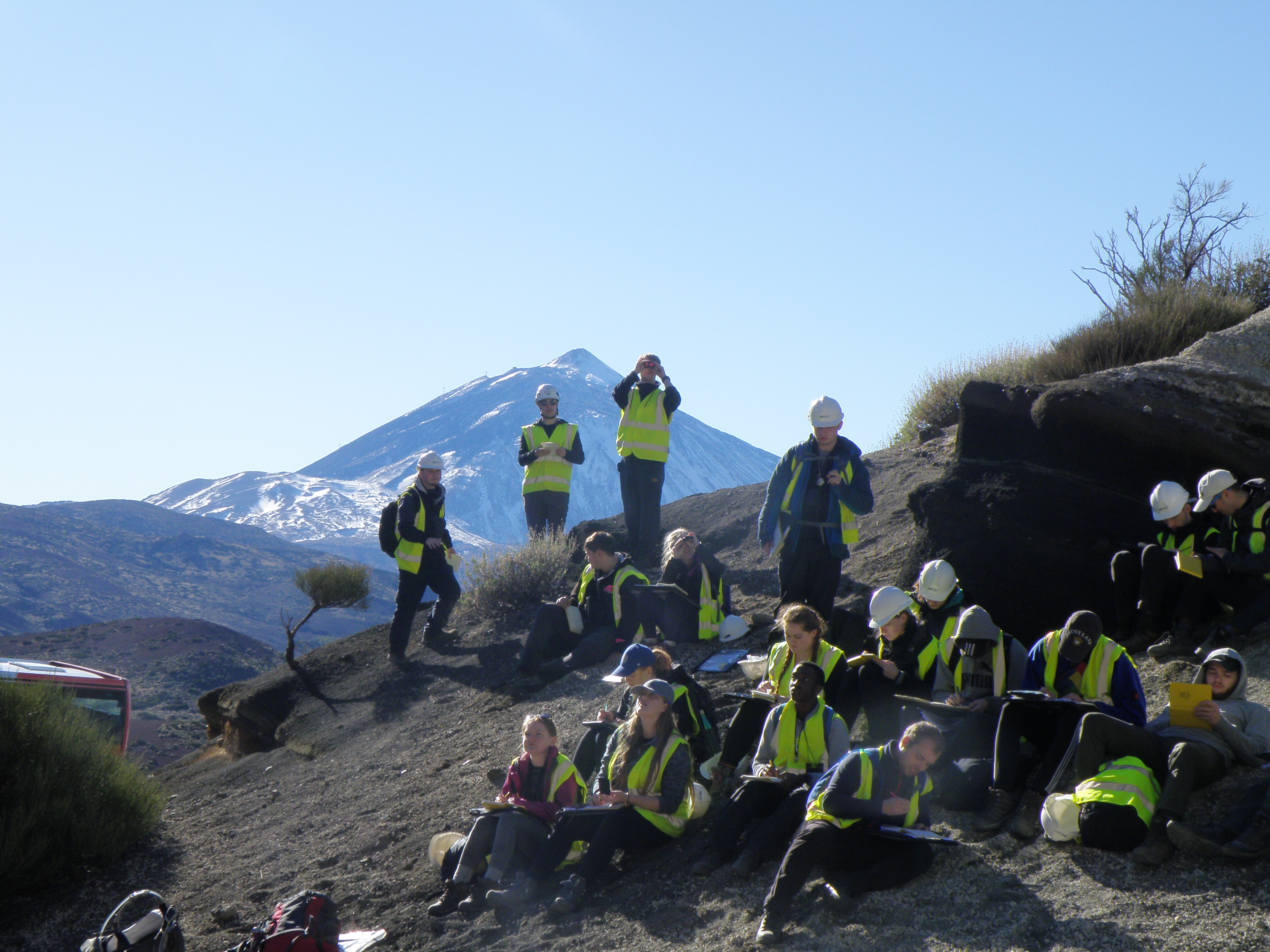 University of Derby students practising their skills in field volcanology

Field localities - click on the pictures to visit each location
| | |
| --- | --- |
| Locality 1.1 Mirador de la Centinela | |
| Locality 1.3 Chimiche | Locality 1.3a - additional outcrops of the Granadilla Formation |
| Locality 2.4 Barranco del Azúcar | |

This page is maintained by Roger Suthren. Last updated 3 June, 2021 9:45 AM . All images © Roger Suthren unless otherwise stated. Images may be re-used for non-commercial purposes.