Geology of Southwest Scotland
With reference to Arran, Mull and Whisky.
---
Arran | Mull | Whisky | Links & references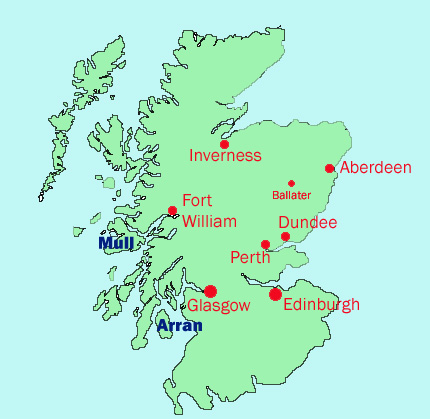 Scotland has long been regarded as one of the best training grounds possible for prospective geologists.
The geological settings are so diverse that many different rock types can be studied within a relatively small region.
During Scotland's 2800 million year geological history, it has seen environments ranging from hot, arid deserts to major glaciation events; ocean floor settings to tropical swamps; and volcanic landscapes.
All this history has combined to create the unique landscape which can be seen today.
This site focuses mainly on the Southern West coast of Scotland with particular reference to Arran and Mull. It is intended to give an insight into the events and processes which gave rise to the landforms which are found at present in one of the most spectacular geological settings on Earth.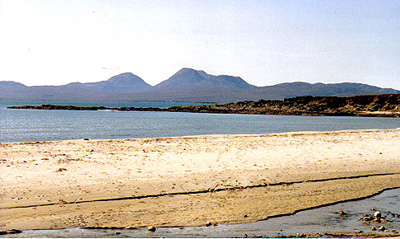 Western Scotland as it is seen today.
Looking West from Knapdale towards the Isle of Jura.
---
©2004, Andrew Rogie