Virtual Field Trip from virtual-geology.info

Virtual Field Trip to South Wales - Applied Sedimentology
It is important that you access this field trip on a laptop or desktop PC.
Context: This virtual field trip was written for 2nd year Geology students at the University of Derby on the Applied Sedimentology module. It replaced our usual 6-day field trip to West Wales during the 2020 Covid pandemic. Students were provided with detailed instructions and additional information, and set specific tasks to complete for assessment, within our Blackboard virtual learning environment [screenshot 1 ; screenshot 2]. Some of that information is reproduced here. This page serves as access to the field days and localities for the general public.
Warning: some geological licence has been taken at some locations in order to construct suitable exercises. Those of you who know these locations well will spot these - please be lenient!
Virtual field equipment and documents: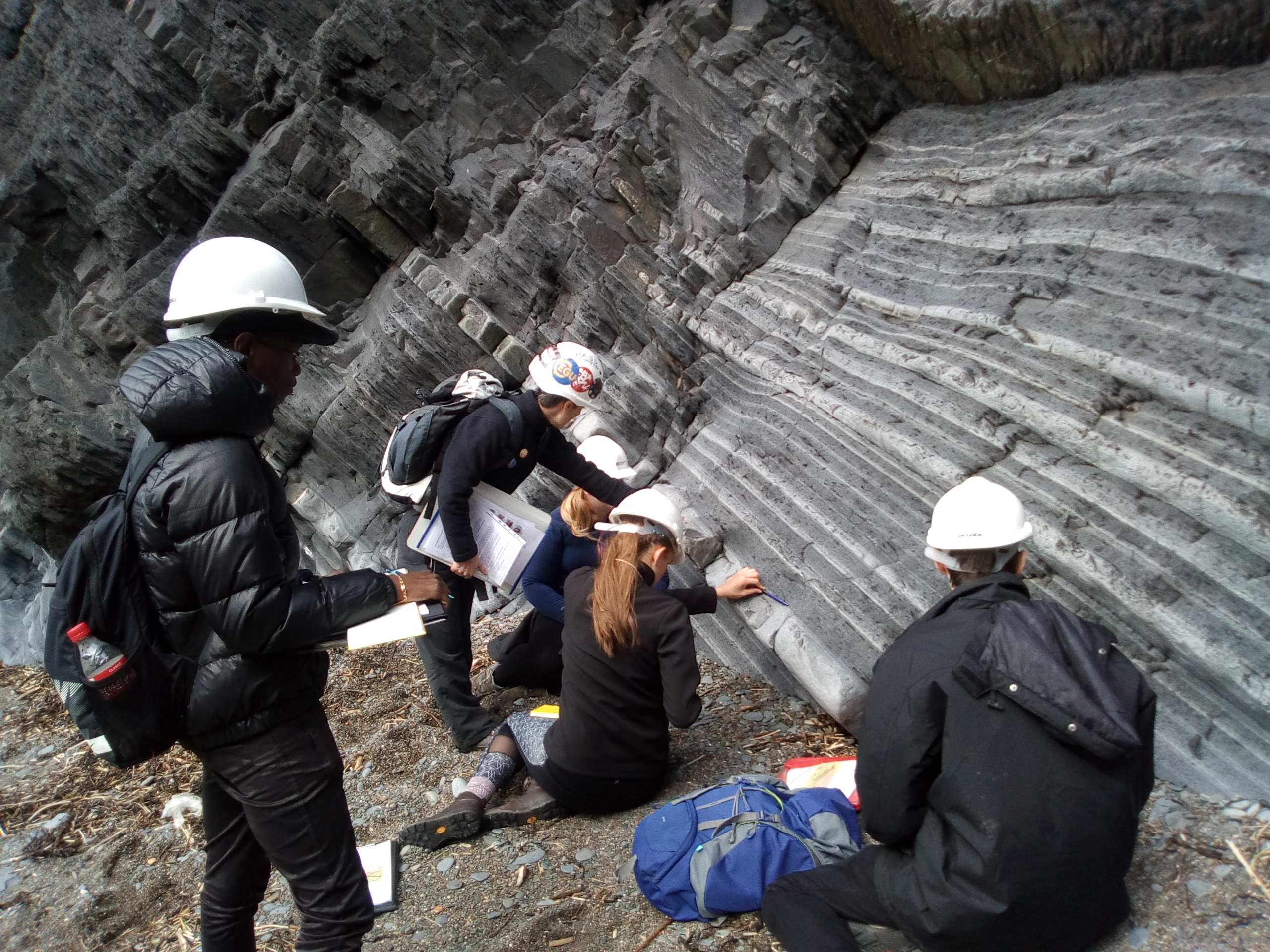 University of Derby students practising their sedimentological skills

Field localities

This page is maintained by Roger Suthren. Last updated 23 November, 2020 5:12 PM . All images © Roger Suthren unless otherwise stated. Images may be re-used for non-commercial purposes.